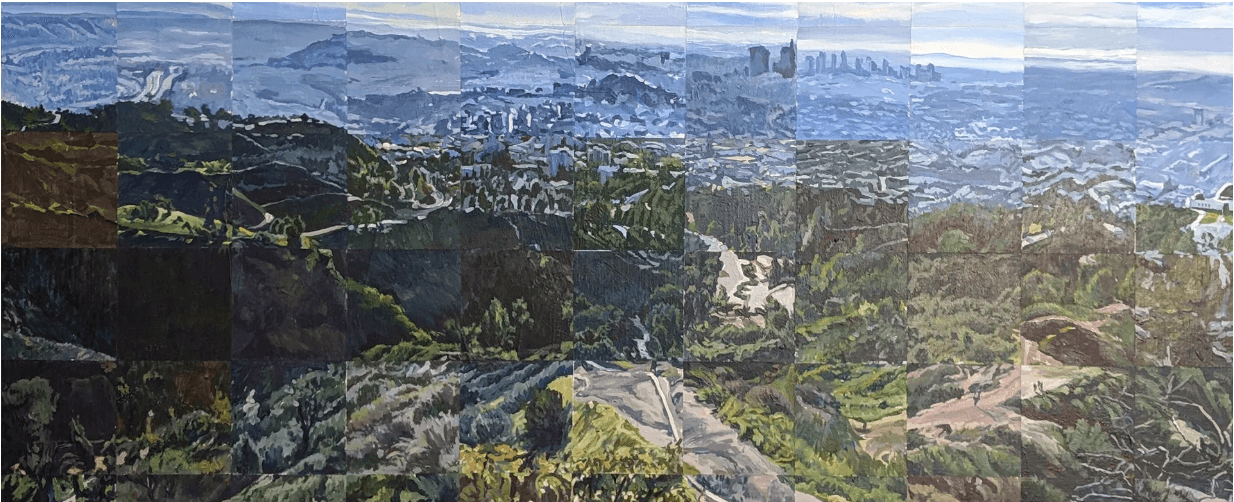 Saturday, February 11, 2023
Come socialize before the meeting.
9:30 am – 10:00 am Meet and greet
10:00 am – 12 pm Meeting, Program by Roger Dolin, Raffle, Mini Grant
Blinn House, 160 N. Oakland Avenue, Pasadena 91101
Presentation by ROGER DOLIN
Roger is experienced (and talented) in a wide variety of media and styles: murals, portraits, watercolor landscapes, signs, sculpture, mosaics and even set design. Roger's latest work incorporates nature photos, which he deconstructs, then paints in small, individual squares, and then reassembles them into large paintings.
Join us as Roger shows his work, explains his process and shares the purpose and intention behind these remarkable paintings.
MINI-GRANT: Come for a chance to win the $100 cash mini-grant! Robert Van Nguyen won in January - you could be next!!
RAFFLE: Consider donating art items, and enter the raffle for a chance to take home some cool art stuff!