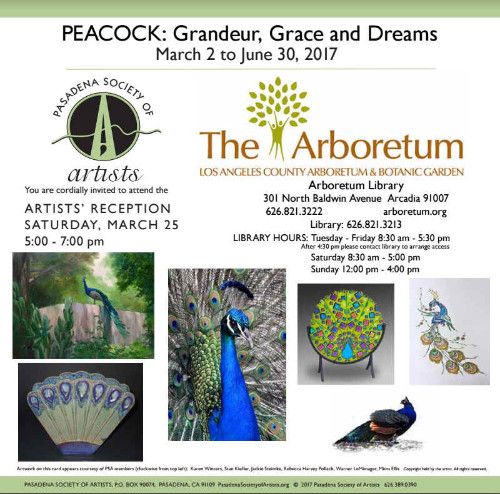 PEACOCK: Grandeur, Grace and Dreams
The Los Angeles County Arboretum Botanic Library jury has slected The Pasadena Society of Artists for the upcoming exhibition opening March 4 at the Botanic Library located inside the Arboretum.
Congratulations to all of the members that submitted their art and statements.
Exhibition Schedule: Saturday, March 4 to Friday, June 30, 2017

Location: Los Angeles County Arboretum & Botanic Garden Library

              301 North Baldwin Avenue Arcadia, CA 91007

Exhibition hours: Tuesday – Friday 8:30 am to 5:30 pm
Saturday 8:30 am – 5:00 pm
Sunday 12:00 pm – 4:00 pm
Admission to the library and exhibition is free.
Opening Reception: Saturday March 5 -- 5:00 pm – 7:00 pm
Special Event: Peacock Day Saturday, March 25 Art Demonstrations
Opening Reception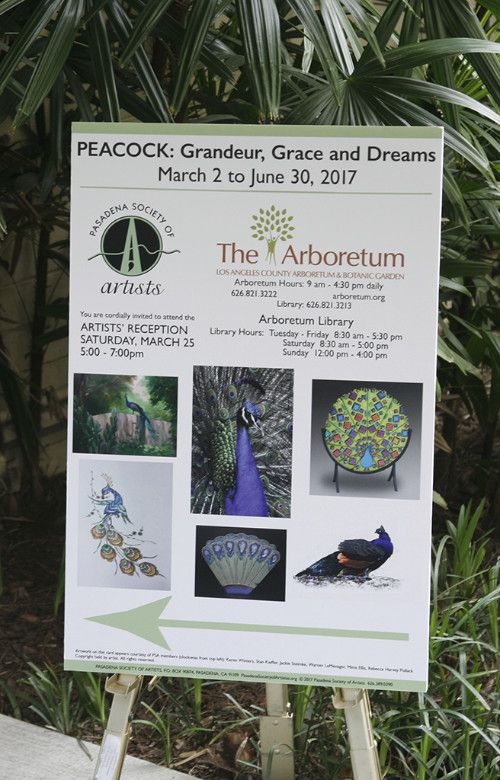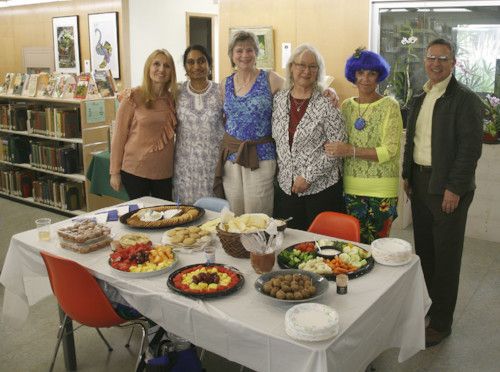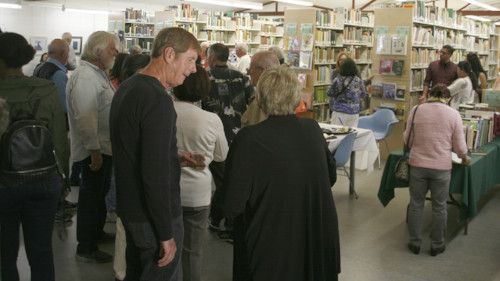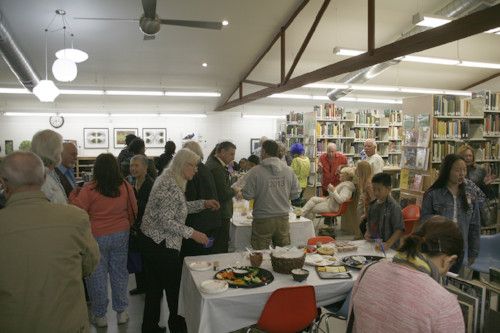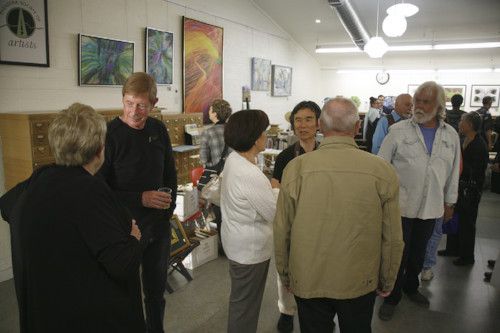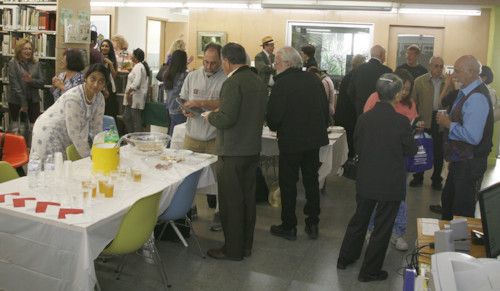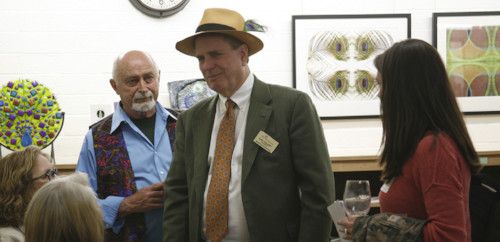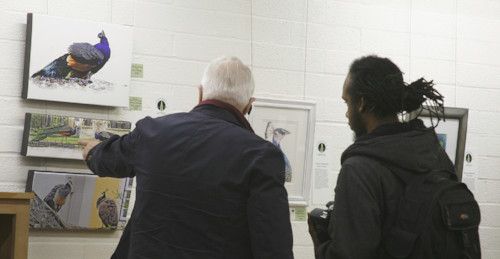 Peacock Day Art Demonstrations