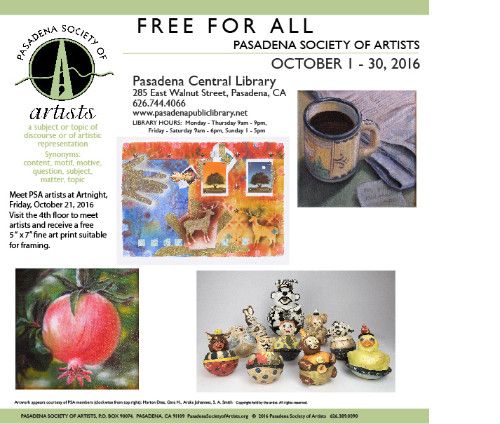 The Pasadena Central Library is proud to present "Free For All" a collection of artworks from the studios of the Pasadena Society of Artists.  Fifty-one artworks created by fifteen artists can be seen in the North Entrance display cases, the Centennial Room display cases, the Business Wing and Humanities Wing display cases.
Media includes oil on canvas, acrylic, etching, watercolor, photography, sculpture, ceramic and mixed media.  Many of the artworks are available for purchase directly from the artist. 
On Friday evening, October 21 as part of ArtNight in Pasadena, artists from the Pasadena Society of Artists will be present at the library on the fourth floor to meet the public and answer questions about their art. As part of the evening's activities PSA will be handing out several different 5" x 7" fine art prints suitable for framing.  These prints feature award winning art from previous juried exhibitions. Plan to stop bv, visit with the artists and select your fine art print. 
Founded in 1925, the Pasadena Society of Artists is one of the area's original professional artist groups.  The Society is noted for its vigorous, active membership, wide diversity of artistic statement, and high professional standards. Membership is by juried submission.
PSA is a non-profit organization whose mission is to present the works of its many talented and creative artists to the community of Pasadena and surrounding areas.  Combining an active tradition of community participation and partnering with local community arts organizations, as well as philanthropic, humanitarian and educational institutions, PSA endeavors to enhance public awareness of art and the enriching qualities it brings to our lives.
For more information about PSA please visit www.PasadenaSocietyofArtists.org
Contact:
Lawrence D. Rodgers, Director of Exhibitions
Pasadena Society of Artists: Email: Exhibitions@PasadenaSocietyofArtists.org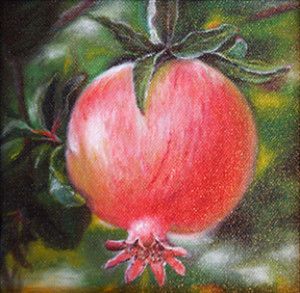 "Persimmon" by Araks Johannes Oil on canvas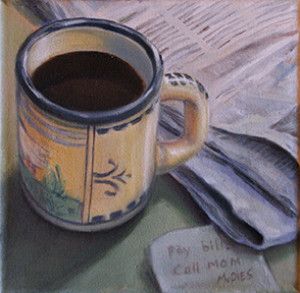 "Morning Coffee" by Marion Dies Acrylic on canvas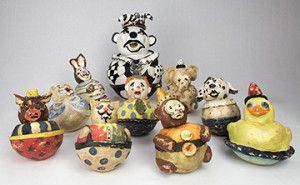 "Follow the Leader" by Gina M. Ceramic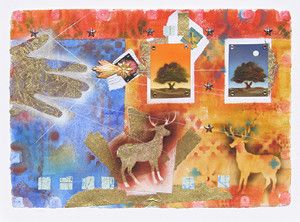 "Guides" by S. A.Smith Acrylic media on watercolor paper