PSA is excited to present our first Virtual Exhibition in 95 years!
This exhibit has been extended another month, until September 20th
See PRESS RELEASE here.
To view the exhibition in full screen mode, hover over the image and click the "full screen" icon in the bottom right corner. To view the pages, click on the right or left arrow. To share the link, hover over the image and click "share". You can share to Facebook, Pinterest and Twitter. If you share by email, you CANNOT view the exhibition by clicking on the image that is attached.  You have to click on the LINK.
You can also share this link:  https://www.pasadenasocietyofartists.org/news_events/2020-virtual-exhibition.html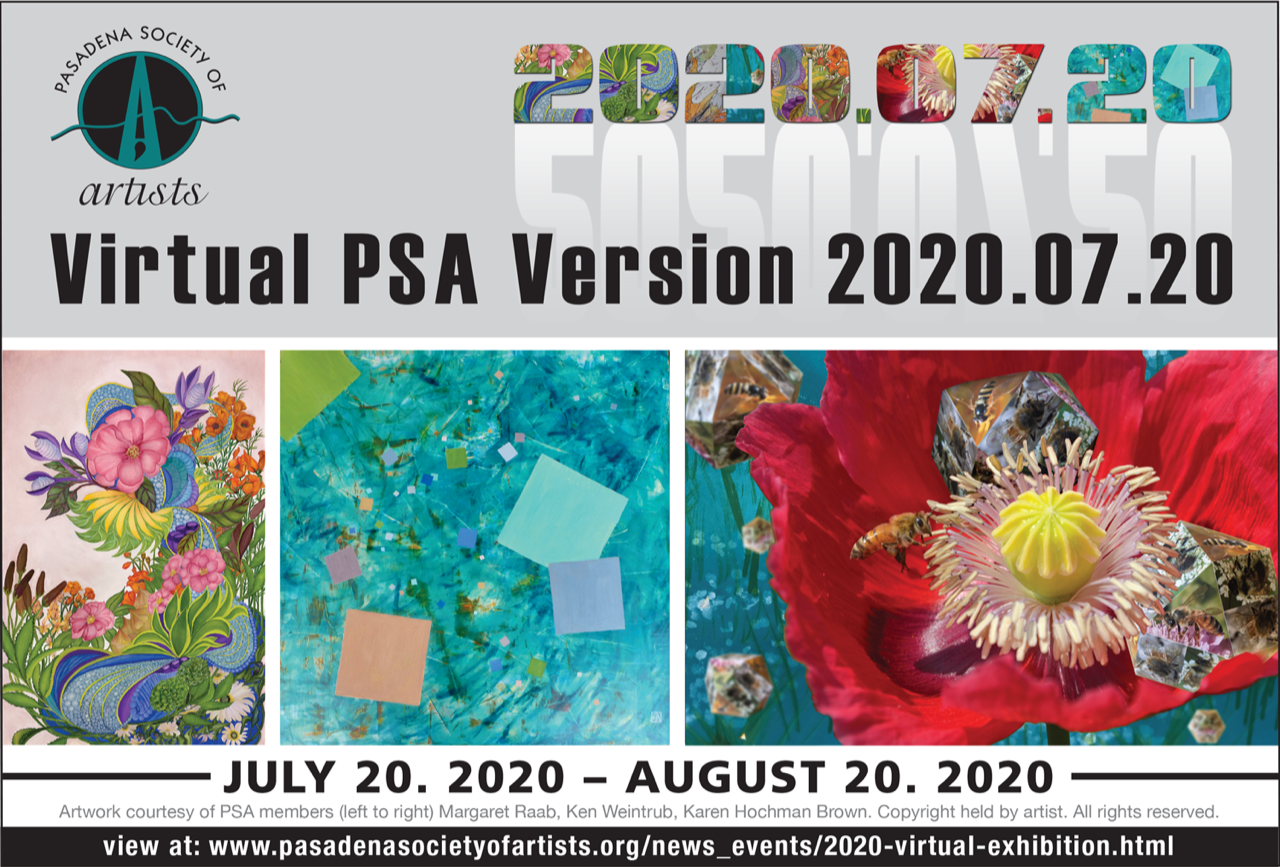 CHECK BACK for information on the artists who created these images!
A printed Catalogue of this exhibit is available HERE.