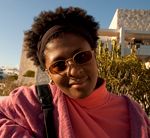 Biographical Information:
One of a family of ten, Connie Towns Burr was born and raised in a small rural town in North Carolina. Influenced by the natural beauty that surrounded her, Connie's love of nature is expressed in her watercolors. Connie received classical training in the studio arts at Chowan College, North Carolina and Evangel College, Missouri. onnie currently resides in California where she and her husband own and operate the Towns Burr Gallery in Burbank, CA.
Connie's ethereal style has earned her work the title "Art that Soothes the Soul" and is collected throughout the US and internationally.
Artist Statement:
Capturing that fleeting muse called light has been my pursuit as an artist, whether it's the dappling of late afternoon light through a group of dense trees or a luminescent glow bouncing off the soft petal of a delicate flower.
I quiet my spirit and listen with my eyes. In the moments to follow, patterns form, light dances, colors flow and inspiration surfaces.