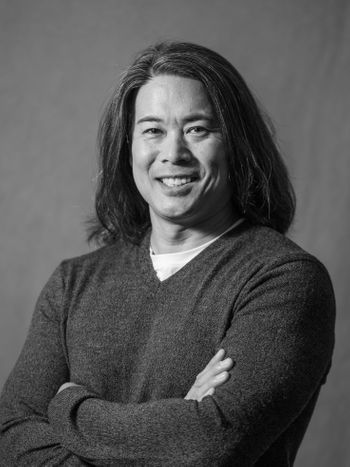 Biographical Information
I have strong ties to family. I am in debt to my ancestors and the foundation they provided through a difficult emigration, indentured servitude in Hawaii, the loss of everything during WWII when forced into prison camps, and the sense of civic duty. Although, I am 'Yonsei' or 4th generation Japanese American, there is still a cultural dichotomy that exists within me.
I have always felt pulled between two worlds…continuously walking that line both personally and professionally. These opposing forces; Japanese/American culture, corporate/family values, and urban life/nature, all of which create tension in my photography.
I was born and raised in the Los Angeles area and also lived in Hawaii, Texas, and New York. I have been a wedding cake decorator, emergency medical technician, personal trainer, high school volleyball coach, graphic designer, business owner, product photographer, art director, and product marketing manager. All of these roles created and developed unique views of people, places, and situations. I had always been mono focused on my career and advancement. I am fortunate to have been gifted a photographic journey after corporate life.
I want to thank my wife and partner and two amazing daughters that filled a void that I did not know was there. They have been the catalyst that has ignited my desire to continue to develop my photography.
Artist Statement
We are all voyeurs, whether we admit it or not…we watch, we observe, we live vicariously through what we see. I am a photographer and unabashedly admit that I am a voyeur and I love looking through the lens to capture the pure emotion of an instance.
It has taken me several decades to finally 'come out of the voyeur closet' and show my photographs for others to interpret what I saw in that split second. I want the viewer to contemplate what emotions are stirred within and what draws them into the image.
My photographs capture the pure emotion of humanity, the beauty of the urban environment around us, and the power of nature inevitably reclaiming what was once hers. My goal is to capture these moments of transition that would be forever lost.
We are all artists in some fashion. Our experiences influence how we express our art. Our history dictates our view. I am no exception…