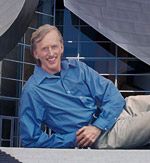 Biographical Information:
I was born and raised in southern California. Early in life, I displayed a sensitivity and awareness of beauty and design in architecture, nature and the environment. I enjoyed observing and developing my thinking as to what most pleasing and joyful for me to view.
Interest in the quality of my surroundings led to architecture and urban planning studies in college, followed by professional work in the latter field.
The desire to be immersed in beauty motivated me to live in scenic areas of Arizona, Oregon and Washington in addition to my native California. Inspired by the scenery in these locales, I ventured into wilderness areas and experienced the splendor of pristine worlds.
Over the years, I explored architecture, cities, parks, gardens, and wilderness areas using a camera. My inner drive has always been to create beautiful compositions. At the outset, I taught myself photography and in recent years expanded my knowledge with college courses.
I am a professional photographer who specializes in creating images of architecture, landscape, nature and wilderness.
Artist Statement:
Beauty is an aspect of my essence, my being and nature, it is my very soul. It suffuses my awareness and consciousness. It is my passion. I feel spiritually nourished and joyful in beautiful environments. Through photography, I create beautiful images to delight, savor, share and hopefully inspire you.
Group Exhibitions:
2009 Pasadena Society of Artists "The Art of Giving and Receiving" Exhibition; AIDS Service Center, Pasadena
2009 Big Night Out, 12th Annual Fundraiser Exhibit; Pasadena
2008 Pasadena Society of Artists Holiday Exhibition; VIVA Gallery, Sherman Oaks
2008 Pasadena Art and Design Open Market; One Colorado Center
2008 Pasadena Art Walk
2008 Pasadena Society of Artists Art Sale; Los Angeles County Arboretum, Arcadia
2008 Soundscapes Exhibit; First Baptist Church, Pasadena
2008 Premiere Exhibition; Artscape Gallery, Pasadena
2008 Pasadena Society of Artists 83rd Annual Exhibition; The Brand Gallery, Glendale
2008 Pasadena Society of Artists New Members Exhibition; 
Whites Art, Framing & Restoration, Montrose, CA
2003 New Photography Exhibition; Millard Sheets Gallery, Los Angeles County Fair, Pomona
2003 Annual Student Scholarship Exhibition; Visual Arts and Media Studies Division, Pasadena City College
2003 Sueños Dreams Exhibition; Pasadena City College
Awards & Honors:
2004 Nancy Lee Wyker Scholarship at Pasadena City College
2004 Altadena Rotary / PCC Award
2003 Honorable Mention in Fine Art, New Photography Exhibition, Millard Sheets Gallery, Los Angeles County Fair
2003 Honors for Superior Achievement in Photography at Pasadena City College
Affiliations:
2005 American Society of Media Photographers (ASMP)
2007 Pasadena Society of Artists
Education:
AA Architecture, Pasadena City College
BS City and Regional Planning, Cal Poly State University, San Luis Obispo
Photography Courses: Pasadena City College and UCLA Extension