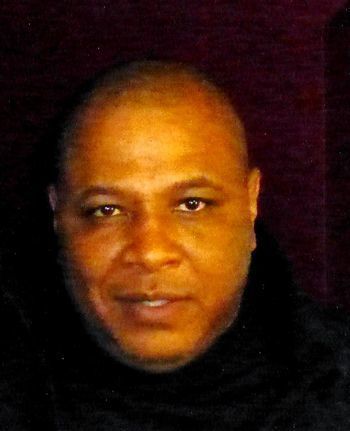 Biographical Information:
Kevin L McCants (1966 - Current) African American Painter, Teacher, Musician. Kevin's artistic practice began at an early age when he started drawing at six years old. Following his childhood in Ohio, he studied fashion illustration and commercial art at the Art Institute of Pittsburgh. Upon graduation he took off to California where he became interested in music.
Having spent the last 18 years instructing painters, briefly for Larry Gluck in his schools and later providing private instruction in the basics of fine art, Kevin's core philosophy stresses the critical importance of sound drawing skills. Kevin believes drawing is the foundation on which all artistic techniques stand, whether embraced literally or rejected consciously. He has observed that without this skill, all other skills fall short. His primary goal as a teacher is to teach drawing techniques by which his students can locate and correct the drawing mistakes that can lead to other painting missteps. Kevin is ever striving to push the limits of what can be achieved using pure imagination and/or any medium he chooses as the vehicle to move his work forward.
Artist Statement:
Mannequins & Man, Dancers Too.
Johannes Vermeer, Alan Beeton, Man Ray, Edgar Degas, Pablo Picasso, Paul Cezanne and Thomas Gainsborough are a few historic artists who have used mannequins to express their artistry and creative view of their world. Expressions that tell a story, capture a mood or simply sell an idea. I use mannequins to represent the faceless appearance of human desire, need, and social disconnect without the baggage of specific human personality.
This is the basis and partial story behind my paintings. The aforementioned artists in particular contribute prominently to my practice, while others such as Rembrandt and John Singer Sargent, with their stunning ability to capture texture, the delicate nature of a lace collar, or even the sheen of a fine piece of cloth, have influenced other aspects of my work.
At the most rudimentary level, I paint the images I find in commercial windows, from New York to Los Angeles, from Bergdorf's to Beverly Hills, reflecting fashion trends and styles, from the past, present and into the future featuring imitation human beings integrated with the real world outside.
Using panels and canvas, working with glazing, washes and other techniques, all while focusing on capturing light, reflections and the essence of style and fashion, I create images that encapsulate an aspect of urban consumerism with lay figures that are stand-ins for more complicated lifestyle aspiration.
My love of the human figure, Fashion and dance has spurred a new series of Oil paintings, Watercolors and Sketches consisting of Ballerinas and Dancers, incorporating all the techniques previously mentioned.
Affiliations:
Oil Painters of America (OPA)
Los Angeles Art Association (LAAA) 
Burbank Art Association (BAA)
Pasadena Society of Artist (PSA)
(Formerly) Pastel Society of Southern California  (PSSC).  
Awards:
Burbank Arts Association,  Fall show 2020.  1st Place. Abstract/Contemporary   B.G Punk "Mohawk in Window # 7"
Publications:
McCants  Reflections of Mannequins & Man