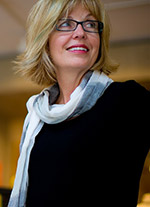 Biographical Information:
Artist Statement:
My passion is Art. I love to spend hours viewing art in galleries and museums. The Expressionists in particular, like Jackson Pollock. I like to create art in my studio. Communicating experientially. The paint records my experiences on canvas. I also love to spend time with other artists. There seems to be an unspoken bond that connects and supports each of us. I don't think I could live in a world without art!
In the morning I read about artists or writers, take a long walk or practice yoga to get the juices flowing. After sitting with a blank canvas it is time to begin, much like the feeling of jumping off a diving board. With brush or palette knife, I allow the painting to reveal itself to me.
Creativity is truly a natural resource. I am self-taught and influenced by just about everything, but especially the vastness of the rugged landscape of the American Southwest. Its expansiveness fuels my creativity. Another source of great inspiration is my daughter, whom I met in Changsha, China when she was just nine months old. She has actually become a role model for me and I have learned the importance of commitment and dedication to that which you are passionate about.
I am exploring freedom of expression in my paintings. Through painting, I can communicate what my words cannot say.
Solo Exhibitions:
Group Exhibitions:
Awards & Honors:
Collections:
Affiliations:
Education