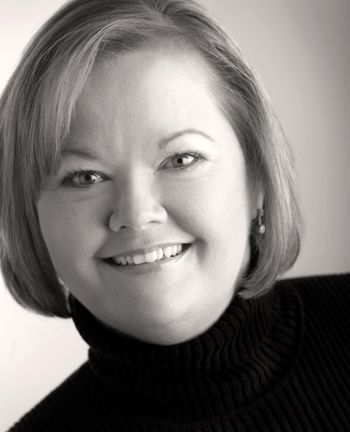 Biographical Information:
Born in the San Fernando Valley suburb of Los Angeles, CA, to an airline pilot and sweet farm girl, I got my father's adventurous spirit and mother's love of home. I thrived with every art project or idea as I grew up, starting photography in high school. At CSUN, I focused on photography and journalism.  
Most of my career was in publicity and marketing for celebrities and nonprofits, and I freelanced all along the way, most notably more than 15 years as an entertainment writer and reviewing theatre for several publications. I'm nearing 3,000 published articles.
Since retiring from Caltech, I now produce a magazine for my town of Altadena with my photography business partner. We have a studio and specialize in local people and events. Along the way I met Ed Martin, a famed art director and artist, who introduced me to working on a scanner. With his inspiration, I've been creating award-winning scanography, called Telling Images, since 2008. I've been fortunate to also have had my work published, and had work commissioned and collected. To relax, stay centered, and connect to spirit, I meditate, journal, make art, practice yoga, and play with my shelties, Chip and Dale.
Currently I serve as communications director for the Pasadena Society of Artists.
Artist Statement:
Having been a photographer since high school, I was longing to blend the photographic process with more tactile work. Scanography provides that option. I've been called "the magpie of photography," because I use what fits on a flatbed scanner—flowers, plants, insects, bone, toys, glass, skulls, feathers, artifacts, jewelry. I choose the objects that help tell the story or complete the still life. The scanner provides beautiful light and the ability to create super high-resolution images. People are always puzzled by the process. I say, "I work upside down and backwards!" This doesn't help them understand.
But it's how I do it, as I'm working from bottom (the items directly on the glass make the bottom, and then like assemblages, I layer items to create a cohesive, interesting composition—that I can only see when looking at the computer screen). I typically start out with an idea or a particular item, then build with it to I achieve what I feel is a final "digital still life."
I then digitally edit to enhance color, remove the inherent dust, and perform any number of techniques to enliven the image.
Having also been a writer/journalist/PR person for years, I love a good story.  Many of my images reflect that as I often use meaningful mementos. Some images are just a little dark, others are all about delight and color. Many evoke the Old Masters with the color on black backgrounds. All of this is an unusual modern method for creating fine art that often tells a story. And some are about the joy of design and color. I call them all Telling Images.
I intend to continue exploring new ideas--working in water, using paint and oil, inventive lighting—and learning other techniques because the possibilities of using layers and textures is endless.
Education:
BA Journalism, CSUN
Additional courses and workshops over my lifetime at Art Center, Barnsdall Art Center, Santa Monica College, Pasadena City College, private photo workshops, and more. Learning never ends.
Solo Exhibitions:
2015, Crain Art Gallery at the Crowell Public Library, San Marino, CA
2017, Hastings Ranch Public Library
2017, 1881 Club in Pasadena
2016, Craft Hill in Monrovia
2015, El Portal Theatre
2014 to 2015, San Marino City Hall (image selected curator by Ed Goldman)
2014, Art in the Staircase, Vroman's Bookstore
2014, Earthtones in Paso Robles,
2015, Pianetta Winery, in Paso Robles       
2010, Coffee Gallery in Altadena

Group Exhibitions:
2021, Creative Arts Gallery, Sierra Madre
2020, 2021 Pasadena Society of Artists
2017, 2016, Angeles Crest Art Guild (ACAG)
2017, Towns Burr Gallery with ACAG
2015-2018 Mesquite Fine Arts Gallery, multiple shows, Nevada
2015 to present, June/December events, Open Studios in Altadena
2015, *Vina Robles Gallery
2014, Paso Robles Festival of the Arts
2009, McGinty's Gallery in Altadena
Awards & Honors:
First Place and Grand Prize, Caltech
*Second Place, Vina Robles Gallery, Paso Robles
Merit Award from Professional Photographers of Los Angeles
Affiliations:
Pasadena Society of Artists, Creative Arts Group, Angeles Crest Art Guild, Professional Photographers of America, Open Studios in Altadena.
Collections:
Professor Simeon Slovacek