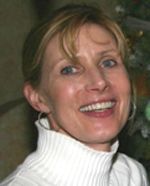 Biographical Information:
Judeth Davis grew up on a small family farm in the West San Fernando Valley when it was still rural. After high school she moved away and lived in 29 different locations in 31 years, hosting families and individuals from over 18 countries. All of these experiences have influenced her art.
Davis began sculpting at the age of 45 after finding an issue of Sculpture Review and seeing the work of Fredrick Hart. That day she bought a 25-pound bag of clay and began her first portrait piece. By 1997 she was teaching as one of the resident artists in the California Children's Creative Workshop Project.
While living on the Central Coast of California, Davis joined a unique foundry group at Cuesta College. There she learned to mold, invest and pour her own bronzes in the lost wax method. In 1998 she converted an old beach motel in Morro Bay, California into studio units and opened "Hands On Studio", which became home to many local artists.
Davis is primarily self-taught, however in 2001 she went to Italy for several months of study. After taking a two-week sculpture workshop with Paul Lucchessi in Lucca, she traveled around the country sculpting on her own. Following her return to California, she reopened "Hands On Studio" in Pasadena, California.
Davis has shown her sculptures locally and nationally for the last seven years and her work is in both private and corporate collections. Her studio is currently located in Glendale, California.
Artist Statement:
Sculpting is a visual language for me - a means to express my ideas in materials perhaps more enduring than any statement I could ever utter in words. I work in bronze, stone, terra cotta and poured stone.
My sculptures are usually portraits or figures, often allegorical in nature.
Because the human face is my passion, most works focus on portraiture of some kind. Even in the figurative work, I consider the crowning jewel of the piece to be the facial expression.
I seek to record the people and ideas of my time, working on themes that hold personal meaning, I seek to express the dignity within the human experience. My intention is to engage the viewer beyond recognition of what is to an examination of why it is. Why this particular face, why this depiction of it?
Exhibitions:
2009 California Open Exhibition, TAG Gallery, Santa Monica, CA
2009 California Art Club, Historic Blinn House, Pasadena, CA
2008 75th Annual Exhibition, National Sculpture Society
(February through August 2008)
2008 'Art Matters', San Marino Art League at the Huntington Library & Gardens, San Marino, CA
2008 Venice Art Walk, Venice, CA
2008 Topanga Canyon Gallery Juried Open
2007 Score VI Annual Exhibition, Vive Gallery, L.A., CA
2006 93rd Annual Exhibition, Allied Artist, New York, NY
2005 Annual Group Show, Fine Artist Factory, Pasadena California
2004 Annual Group Show, Fine Artist Factory, Pasadena California
2003 Annual Group Show, Fine Artist Factory, Pasadena California
2001 The L.A. Artists Show, El Pueblo Gallery, Los Angeles, California
1999 California Poly/San Luis Obispo Art Association Joint Show
1998 Cuesta Art Gallery Spring Show
Affiliations:
Pasadena Society of Artists, President, 2009
Collections:
Fees & Terms
One third of Price for deposit to begin work; Additional One third of Price at casting. Balance due at delivery. Minium of three months for completion of portrait; additional two months if cast in bronze.