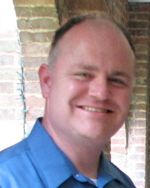 Biographical Information:
Robert Asa Crook (born December 14, 1964) is an American folk artist working in ceramic. Born in Palo Alto, California, Crook received his Bachelor of Arts at UCLA (in 1987) and his Juris Doctorate from University of California, Hastings College of Law (in 1991). While practicing as a litigator, Crook taught himself ceramics and gained a following for his unusual work. In 2009, he was admitted into the Pasadena Society of Artists, one of the rare folk artists to jury into the Society.
Crook began his artistic career sculpting face jugs, an old American art form, and branched into figurative work. Crook is known as the only face jug maker working consistently in the art form on the West Coast. He was introduced to the art form by a grandfather from Texas. Crook's ceramics almost exclusively depict demonic and contorted faces and figures. He also sculpts fanciful creatures with the same dark qualities as his vessels. These sculptures often satirize attorneys, judges, or the legal profession to which Crook belongs.
Artist Statement:
Whatever eccentricity emerges from the clay in my hands - whether it be a jug, bottle, jar, or figure - it haunts, inspires, frightens, and ultimately puts a smile on the viewer's face. I push my work to be as outrageous as possible and into the far reaches of the bizarre and untamed. What I do is guaranteed to get a reaction. Ambivalence is rejected!
I began my journey sculpting face jugs which found a following throughout the United States and Canada. Eventually, I gave these strange faces the bodies and lives that they demanded, and my work took on a whole new energy.
I am inspired by religious and legal themes, ancient art from around the globe, as well as my own family lore.