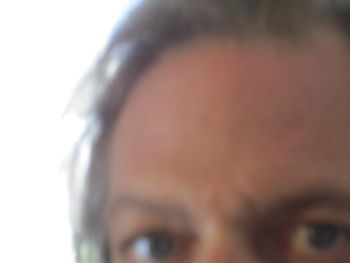 Biographical Information:
Chris is a California native who was born in Hollywood and grew up in the San Gabriel Valley.  He attended Blair High School,  took random classes at Pasadena City College and later received a B.F.A. from California Institute of the Arts.  His employment history includes:  float builder/art production for Pasadena's Rose Parade, art handler for Sotheby's  New York, preparator at both Norton Simon Museum & El Paso Museum of Art and installer for Acumen Fine Art Logistics.  Currently, Chris resides in Altadena and works out of the studio set up by his late father, Robert Moore, where he creates metal sculpture.   Additionally, he works in watercolor illustration,  carves in wood & stone, makes collage and  writes fiction.
Artist Statement:
I stopped trying to figure out the "meaning of art", what it means or its value to the world at large. To me, it is everything and nothing at the same time. It frustrates me to no end, but if I did not create daily, I would lose my mind. I'm finding myself looking at transitions, lately, I am interested in pinpointing the precise moment of change; the exact moment that something becomes nothing, The defining act where good becomes evil or the shade that stands in the direct middle between light and dark.