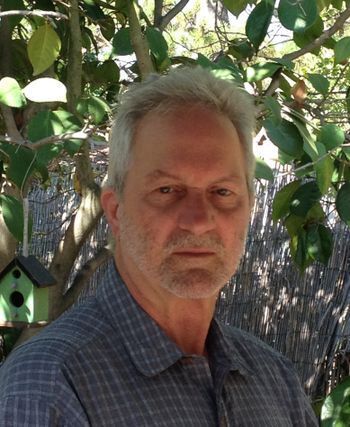 Biographical Information:
Bruce was born in Brooklyn, New York. As a child he moved to Los Angeles with his family. He now lives in Burbank wife his wife of over 50 years.
Studying mediums such as watercolors, oils, acrylics, ceramics and print making lead him to realize his passion for pastels. He has educated himself in the complexities of the medium and communicates his love for color in his paintings.
Bruce has taught Pastel Painting and Drawing at Emeritus College in Santa Monica and has given pastel painting demonstrations and conducted workshops for many art associations in the Los Angeles area. His paintings have been exhibited in galleries, private collections and have won numerous awards.
Artist Statement:
From an early I age knew that the creative process would be an important part of my life.  Finding the right medium for me was part of that process.  I explored
two and three dimensional, liquid and dry mediums.
I currently paint in Soft Pastel.  It's portable with immediate results to capture the atmosphere and light.  I paint for personal fulfillment and to have a conversation with the viewer.  Primarily a plein air pastel painter, I strive to convey my interest in composition, value, light, color and form relationships through landscapes and seascapes.
When in the field I look for a scene that calls to me through patterns of warm and cool color, light and dark.  The challenge for me is to create an interesting painting of composition, values and color combinations.  Since my medium of choice is soft pastel and don't want to carry pounds of pastels into the field I limit my palette.  I use colors that I want to see in my paintings and not necessarily what is there but always paying attention to values.
My paintings are Plein air and alla prima Pastels.  Studio work is limited to minor corrections.  If more is required I'll do another painting.  I always keep the unsuccessful paintings for awhile to study where I went wrong.