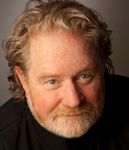 Biographical Information:
Bruce Burr, commercial and fine art photographer in Burbank, California produces high quality images for art directors and designers in the advertising, marketing and music industries.
Artist Statement:
The Chinese symbols for art, I am told, combine EYE, HAND, and HEART. This is the way that I create...
I photograph scenes and objects that pique my imagination... The EYE
Then I alter and combine these images... The HAND
Creating an image I feel takes on life force of its own, an expression, a mood... The HEART
Affiliations:
Glendale Art Association, Burbank Art Association, Pasadena Society of Artists
Education
BFA 1973 Art Center School of Design