Since 1925, we have hosted our Annual Juried Exhibition,
and we're not going to let a pandemic break our 95 year tradition!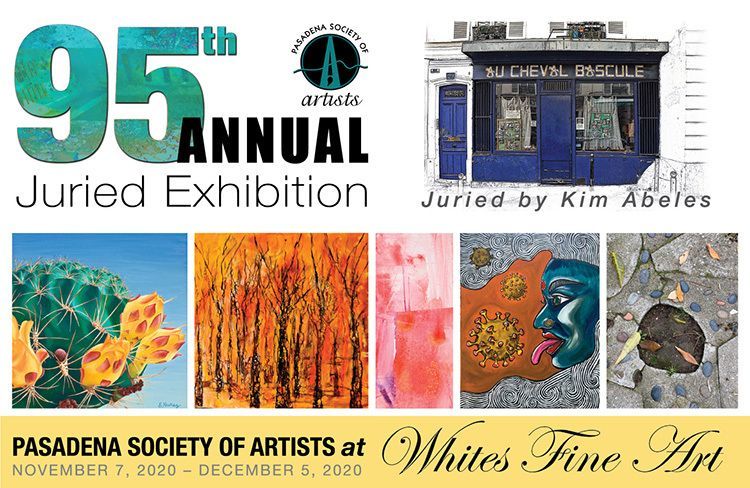 View ONLINE Catalogue, here.
Thank you for your interest in Pasadena Society of Artists during the COVID-19 pandemic.
As professional artists, we never stop creating.  Because our usual channels of exhibitions are currently compromised,  PSA is developing an online ART catalog and 3D gallery.  We will reschedule our 95th Annual Juried Exhibition as soon as possible.  Although we unable to host our spring New Member Screening, we plan on having our Fall screening.  If you'd like to be notified, or wish to be on our mailing list for any other reason, please

contact me

.
Since 1925, PSA has been the premier artist organization in the Pasadena area, always exhibiting the best of art.
BE WELL and DO KEEP ARTISTS CLOSE AT HEART, 
Victor Picou, President, PSA 
---
Pasadena Society of Artists is an organization of professional artists from Pasadena and nearby communities that has continuously exhibited its members' artwork for over 95 years. Since its inception in 1925, it has evolved into a varied and vital artistic force that nourishes artistic growth in the contemporary art scene.
Learn more and get involved.