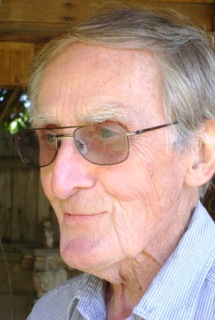 Biographical Information:
Peter McDonald never set out to be an artist but today his unique style defined by intricate line work has been in countless shows and winning many awards.
His first art first class he took on a mere whim to relieve stress launched him on a journey guided by such mentors as Dr. Alex Vilumsons, the late award winning abstractimpressionist, and master watercolorists, Tom Fong and Fealing Lin.
"I knew immediately my life was about to change," the abstract artist recalled that first class after coming to the U.S. from England. "I just had no idea how profoundly.
"It was the same with abstraction. Alex supported me but let me find my own path....Tom gave me the courage to take risks and gave fun with art while Fealing taught me everything I know about watercolor."
The Australian-born artist,. now an American citizen, is a two-time winner of the PSA's Yoko Cohen Award. His work is in collections in the U.S., England, Australia and Germany.
He is represented by the Cove Gallery in Laguna Beach, California.
Artist Statement:
Watercolor has a reputation as a difficult medium but I believe it is only because people want to control the water. Each painting is an adventure, an journey of discovery for me. I rarely start with with a subject in mind. As I pour color and play with shapes and texture I am led to themes and ideas which can often changes during the process which always ends with my line work. Watercolor is my love and line is my passion.
Solo Exhibitions:
2010 Emerging Artist Series (Coffee Gallery, Altadena, CA)
2008 Blood, Sweat & Tears (Finns, Westlake, CA)
Group Exhibitions:
2018 PSA. Annual Exhibition, White's Gallery, Montrose, CA. ,
2018 Unity Project, Cove Gallery, Laguna Beach, CA.
2018 The Art of Nature, Cove Gallery, Laguna Beach, CA
2018 Abstraction, Carter-Sexton Gallery, North Hollywood, CA
2018 VWS, Annual Exhibition, SFACC, Tarzana, CA
2014 No Boundaries (San Fernando Valley Arts Center)
2014 Abstract (Sexton-Cater Gallery, North Hollywood, CA)
2014 VWS Annual Show (Gallery 800, North Hollywood, CA)
2013 PSA 88Th. Annual Juried Exhibition (da Center for The Arts, Pomona, CA)
2012 PSA 87th. Annual Juried Exhibition (Creative Arts Center, Burbank, CA)
2011 PSA New Members Show (Towns-Burr Gallery, Burbank, CA)
2009 NWS Members Exhibition, (NWS Gallery, San Pedro, CA)
2009 NWS Watercolor Showcase (San Francisco State University, CA)
Awards & Honors:
2018 Yoko Cohen Award (PSA)
2018 Special Honor, Top Honor, Special Honor, Top Honor Valley Watercolor Society
2016 Special Honor, Top Honor, Special Honor, Top Honor Valley Watercolor Society
2015 Yoko Cohen Award (PSA)
2012 McBride Landscape Award, PSA Annual Exhibition
2011 First Place, Thousand Oaks Art Association Show
2009 Frode Dan Award, National Watercolor Society Show
2009 Top Honor, Valley Watercolor Society Annual Show
Affiliations:
National Watercolor Society
Pasadena Society of Artists
Valley Watercolor Society