Artist Members
Morgan Hanner
For inquiries or purchase information please contact the artist directly.
email
www.morganhanner.com
BIO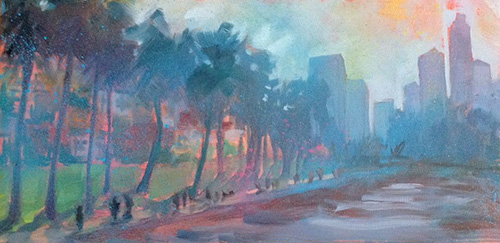 Electric Downtown View at the Lake, oil & spray paint on canvas, 8" x 16"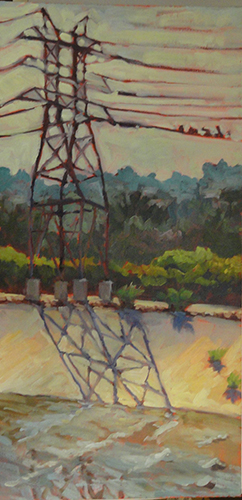 Powerlines, LA River, oil on canvas panel, 20" x 10"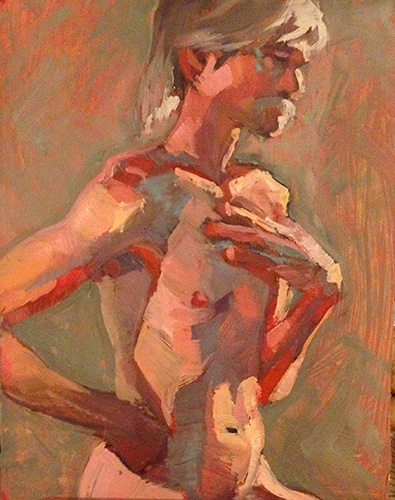 Hand on Chest, Moustache, oil on panel, 14" x 11"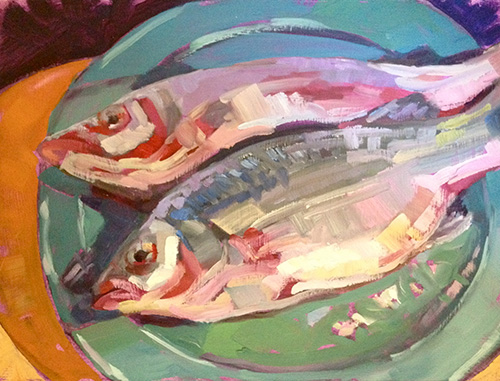 Fish on a Teal Plate, oil on panel, 9" x 12"
 
Artwork © Morgan Hanner. All rights reserved.