Jeanne Roach BIO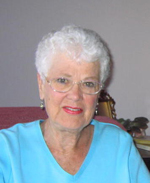 Biographical Information:
As a liberal arts major at Bates College in Maine, I felt a visceral connection to the great works of art to which I was introduced, but it was not until the evening of my life at age 69 that I enrolled in a watercolor class at Pasadena City College taught by the late Bob Uecker, NWS. I was enchanted by watercolor's transparency, the way the paint drips and runs together, and the occasional capricious, unexpectedly lovely, results. I subsequently attended classes and workshops with Linda Fiedler, George Hanft, Jim Burns, Tom Fong, and Pong Apinyavat. Inspired, supported and encouraged by my current mentor and teacher, Fealing Lin, I have exhibited and, in recent years, won awards in several area shows.
Artist Statement:
Why do I paint? The process can be infuriating as well as a source of incredible joy. Either way, having identified this latent gift of creativity, I feel a responsibility to develop it. Over time, the act of painting has become a profoundly spiritual experience; nothing else exists when I am at my art table.
Though I am perhaps drawn most to landscapes, I have successfully painted seascapes, portraits, still life, florals, and genre. Above all, I select my subjects because they have something to say to me and perhaps, subliminally, about me - evoking a memory, a story, a mood, or simply a response to beauty.
I enjoy experimenting with a variety of techniques, colors, textures, and styles in search of a particular effect or in an effort to test and/or expand my capabilities, but I am most comfortable painting in a loosely realistic or representational style.
Group Exhibitions:
2010 - PSA 85th Annual Exhibition, VIVA Gallery, Sherman Oaks, CA
2009 - Watercolor West 41st Annual Juried Exhibit of Transparent Watercolors, Riverside Art Museum, Riverside, CA
2009 - PSA 84th Annual Exhibition, VIVA Gallery, Sherman Oaks, CA
2009 - Big Night Out (Aids Sercice Center Benefit), Pasadena, CA
April 2009 - "It's All About Color" (w/ three other watercolorists)
Alhambra City Hall Gallery, Alhambra, CA
2008 - PSA Holiday Exhibition, VIVA Gallery, Sherman Oaks, CAMarch 2008 - "Brush Strokes" (w/ three other watercolorists)
Alhambra City Hall Gallery, Alhambra, CA
October 2006 - "Just Add Water" (w/ three other watercolorists)
Alhambra City Hall Gallery, Alhambra, CA
August 2005 - "Four Ladies and a Gent" (w/ four other watercolorists)
Alhambra City Hall Gallery, Alhambra, CA
Awards & Honors:
March 2009 - SGFAA Portrait Show, SGFAA Gallery, San Gabriel, CA - Honorable Mention, "Lady in the Park"
October 2008 - SGFAA Fall Show, Grapevine Room, San Gabriel, CA - Third Place, "Tulip Tree Blossoms" (Florals)
Fall 2007 - PSA Exhibition, White's Gallery, Montrose, CA - Award of Merit,
"Au Naturel"
October 2007 - SGFAA Fall Show, Grapevine Room, San Gabriel, CA - Honorable Mention, "Sunset at Silverstrand" (Genre)
April 2006 - SGFAA Spring Show, Grapevine Room, San Gabriel, CA - Honorable Mention, "Breaker!" (Seascapes) and Third Place, "Abandoned" (Structures)
April 2005 - SGFAA Spring Show, Grapevine Room, San Gabriel, CA - Third Place, "Red Barn in Winter" (Structures)
April 2004 - SGFAA Spring Show, Grapevine Room, San Gabriel, CA - Third Place, "White Irises" (Florals)
Affiliations:
2004-2010 San Gabriel Fine Arts Association
2007-2010 Pasadena Society of Artists
2007-2010 Watercolor West