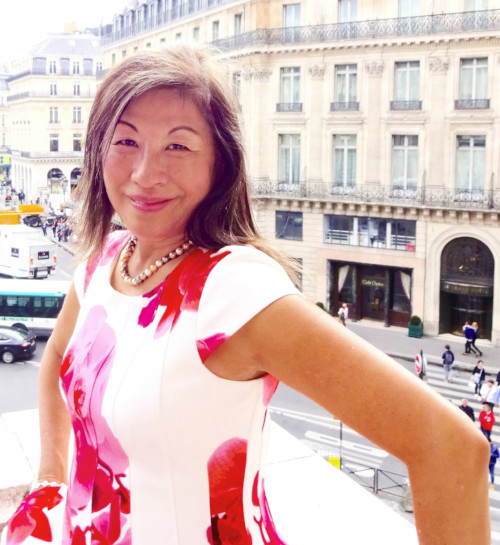 Biography:
I am sansei, or, a third generation Japanese American, Los Angeles based artist, born in Sacramento, California. Creating art has always been a passion for as long as can be remembered that began in early childhood.
Largely self-taught, I learned life drawing and design through high school, college classes and from studying art of the masters. My art spans over 45 years of creating graphite, colored pencil drawings and oil paintings.
I was selected and received an official commendation from the City of Los Angeles for an outstanding contribution of art; donated five drawings to four area medical centers; donated a drawing to the French Embassy; have written a book, "Eileen Oda: A Lifetime of Art;" shown art in juried shows and developed projects in collaboration with artists from the United States, Germany, Italy and the United Kingdom.
Artist's Statement:
Creating art is like magic because feelings can be converted into pictures and then others are able to visualize it with a unique interpretation of their own.
I have an enthusiastic response to seeing something and letting it express itself in a style coined, "exsculpaintism." My method uses densely applied emotive, bursts of paint creating a full range of emotions. Copious amount of paint is loaded onto the canvas making a 3-D effect similar to that seen in a sculpture. The effect exaggerates the intensity and overall feel making a more spontaneous response for the viewer to enjoy.
45 years of drawing using graphite and colored pencils led to creating oil paintings. No longer bound by the restrictive tip of a pencil and the amount of detailed work that this medium required was like being set loose to explore a world free of limitations.
I feel working with oil paint allows a visceral, palpable, direct, and bolder interpretation of the world around us. "Exsculpaintism" will help realize my goal of being a colorist that creates art that can be touched and felt deeply.
Solo Exhibitions:
May 15, 1999: Donation of "The Dream" for the Hyperion Dedication for the Environmental Learning Center City of Los Angeles Department of Public Works for posters and cards, El Segundo, CA
January 22, 2016: Donation Presentation of the drawing, "A Parisian Wreath" to diplomat, Ms Lilya Israleylan at the French Embassy for the People of France, Los Angeles, CA
March 2016: Presentation of donation, "Flight of Hands" to art curator, John T. Lange of Cedars-Sinai Medical Center, Los Angeles, CA
May 24, 2016: Presentation of "Flight of Hands," to art curators, Debby Doolittle and Bob Sage at UCLA Medical Center, on display in the permanent collection, Los Angeles, CA
June 11, 2016: Donation presentation of "Flight of Hands" to Chief of Cardiology, Dr. Donald Chang, on display in the permanent collection at the Greater Los Angeles VA Healthcare Center, Los Angeles, CA
August 8, 2016: Presentation of donation, "Flight of Hands" to Chief of Voluntary Services, Sadie, Stewart at the Greater Los Angeles VA Healthcare Center for display in the permanent collection at the Radiation Oncology patient's waiting room, Los Angeles, CA
February 28, 2017: Presentation of donation, "Flight of Hands" to Chief of Oncologic Surgery, Dr. Lawrence Wagman, at the Center for Cancer Prevention and Treatment at St. Joseph Hospital, Orange, CA
Group Exhibitions:
February 1-March 16, 2017: Why I Heart MB Art Exhibition at Manhattan Beach City Hall, Manhattan Beach, CA
June 25, 2017: Storrier Stearns Japanese Botanical Garden Art Festival, Pasadena, CA
July 7-9, 2017: Outside the Lines Art Exhibition at the Manhattan Beach Art Center, Manhattan Beach, CA
October 1-30, 2017: Halloween and Dia de los Muertos Art Exhibition at the Pasadena Public Library, Pasadena, CA
October 14, 2017: Pasadena ARTWalk, Pasadena, CA
Awards and Honors:
May 15, 1999: Official Commendation from the City of Los Angeles Department of Public Works for Outstanding Contribution for the Dedication of the Hyperion Environmental Learning Center of art work, "The Dream," El Segundo, CA
September 9, 2017: Guest Artist Speaker for Gaze: An Art and Movement Workshop for Cancer Survivors at the Center for Cancer Prevention and Treatment at St. Joseph Hospital, Orange, CA
September 20, 2017: Nominated by the SBBEC for a SEED Award for donating art to the City of Los Angeles
Collections:
9/11 Memorial & Museum Artist Registry, New York, New York
French Embassy of Los Angeles, CA
Cedars-Sinai Medical Center, Los Angeles, CA
UCLA Medical Center, Los Angeles, CA
The Greater Los Angeles VA Healthcare Center, Los Angeles, CA
The Center for Cancer Prevention and Treatment at St. Joseph Hospital, Orange, CA
Affiliations:
Harvard Club of Southern California
Neptunian Woman's Club of Manhattan Beach
Pasadena Society of Artists
Education:
Santa Monica College
University of Hawaii