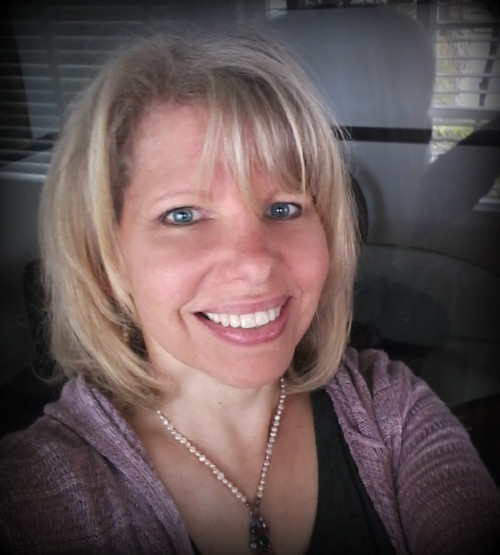 Biographical Information:
Southern California artist, Kathryn Hansen received her BFA degree in studio arts from the University of Stevens Point, WI in 1983. She went on to study art at the Milwaukee Institute of Art and Design, the Associates of Art in Sherman Oaks, CA and studied under Margo Lennartz in La Crescenta, CA.
Artist Statement:
It's been a very natural journey for me to blend my love and devotion of animals and nature with my passion for art. They have been powerful forces in my life since childhood and a never ending source of inspiration in my art.
The foundation of my work is in capturing the essence and soul of the animals I draw. The rendering of the eyes, their intensity and beauty are an integral facet of my work. I feel that this is best expressed through the simplicity of the pencil, using high contrast and textural variations to achieve a richness and depth to each drawing and providing a level of complexity whereby I can artistically capture the animals' spirit.
Through my inspired likeness of wildlife, I hope to encourage awareness of conservation efforts necessary to protect the animals on our planet. To inspire the viewer to realize their connection to all living things, to have positive impact on this planet and to become part of the conservation movement so that we can preserve the exquisite complexity of our earth for years to come!
RESUME:
*2017 Mountain Oyster Cub Invitational Art Exhibition, Tucson Arizona
*2017 PAS On-line Member Juried Exhibition-Pencil Art Society, Quebec Canada
*2017 The 6th Solo Art Series, The Light Space & Time On-Line Art Gallery, 1 of 4 selected solo artists showcased
*2017 Heart and Soul: The Art of Kathryn Hansen, Solo Exhibition of work at the Gilb Museum of Arcadia Heritage, Arcadia, California
*2017 Angeles Crest Art Guild: Women in Art Exhibition, Towns Burr Art Gallery, Burbank, California
*2017 Pasadena Society of Artists, Peacock: Grandeur, Grace and Dreams Exhibition, LA Arboretum and Garden, Arcadia, California
*2017 Works on Paper, 1 of 5 featured artists at Saga Fine Art Gallery, Monrovia, California
*2016 Mountain Oyster Cub Invitational Art Exhibition, Tucson Arizona
*2016 Pencil Art Society International Open Juried Exhibition, Quebec Canada-received Honorable Mention award
*2016 91st Annual Juried Exhibition, Pasadena Society of Artists, White Gallery, Montrose, California
*2016 Works on Paper, 1 of 5 featured artists at Saga Fine Art Gallery, Monrovia, California
*2015 Pasadena Society of Artists, 90th Annual Juried Exhibition, White Gallery, Montrose, California-received Honorable Mention award
*2015 Artist's Choice Exhibition, Pasadena Society of Artists at the Blinn House, Pasadena, California
*2015 On-line Member Juried Exhibition, Pencil Art Society, Quebec Canada
*2015 Pets We Love Exhibition, G25N on-line Gallery
*2015 New Members Exhibition, Pasadena Society of Artists, Towns Burr Art Gallery, Burbank, California
*2015 Artist's Choice Exhibition, Pasadena Society of Artists at the Blinn House, Pasadena, California
*2015 All Womens Exhibition, Light Space and Time on-line Gallery, first place award
*2015 Works on Paper, 1 of 5 featured artists at Saga Fine Art Gallery, Monrovia, California
*2015 Water: Precious and Alluring, juried art exhibit at La Galeria Gitana, San Fernando, California
*2015 Pasadena Society of Artists, Artists Choice Exhibition 2015, Creative Arts Center Gallery, Burbank, California
Solo Exhibitions:
Heart and Soul: The Art of Kathryn Hansen, Solo Exhibition of work at the Gilb Museum of Arcadia Heritage, Arcadia, California 2017
The 6th Solo Art Series, The Light Space & Time On-Line Art Gallery 2017
Group Exhibitions;
Works on Paper, Saga Fine Art Gallery, Monrovia, California 2015-2017
Awards &Honors:
Honorable Mention award- Pencil Art Society International Open Juried Exhibition
Honorable Mention award-Pasadena Society of Artists, 90th Annual Juried Exhibition
Collections:
*University of Madison, Wisconsin
*Sentry Insurance, Stevens Point, Wisconsin
*McDonald's Corporate Headquarters
Education:
1983*BFA, University of Wisconsin Stevens Point
1986*Milwaukee Institute of Art and Design, Milwaukee Wisconsin
1999*Associates in Art, Sherman Oaks, California
2000*Studied under Margo Lennartz, La Crescenta, California